The Slideshows option provides a way to integrate a slideshow within your eportfolio. This slideshow can be used to showcase image slides, text slides, YouTube video slides, and other kinds of content that you may want to highlight for your readers. Slideshows can be easily added to a post or a page using a shortcode.
How Do I Add a New Slideshow?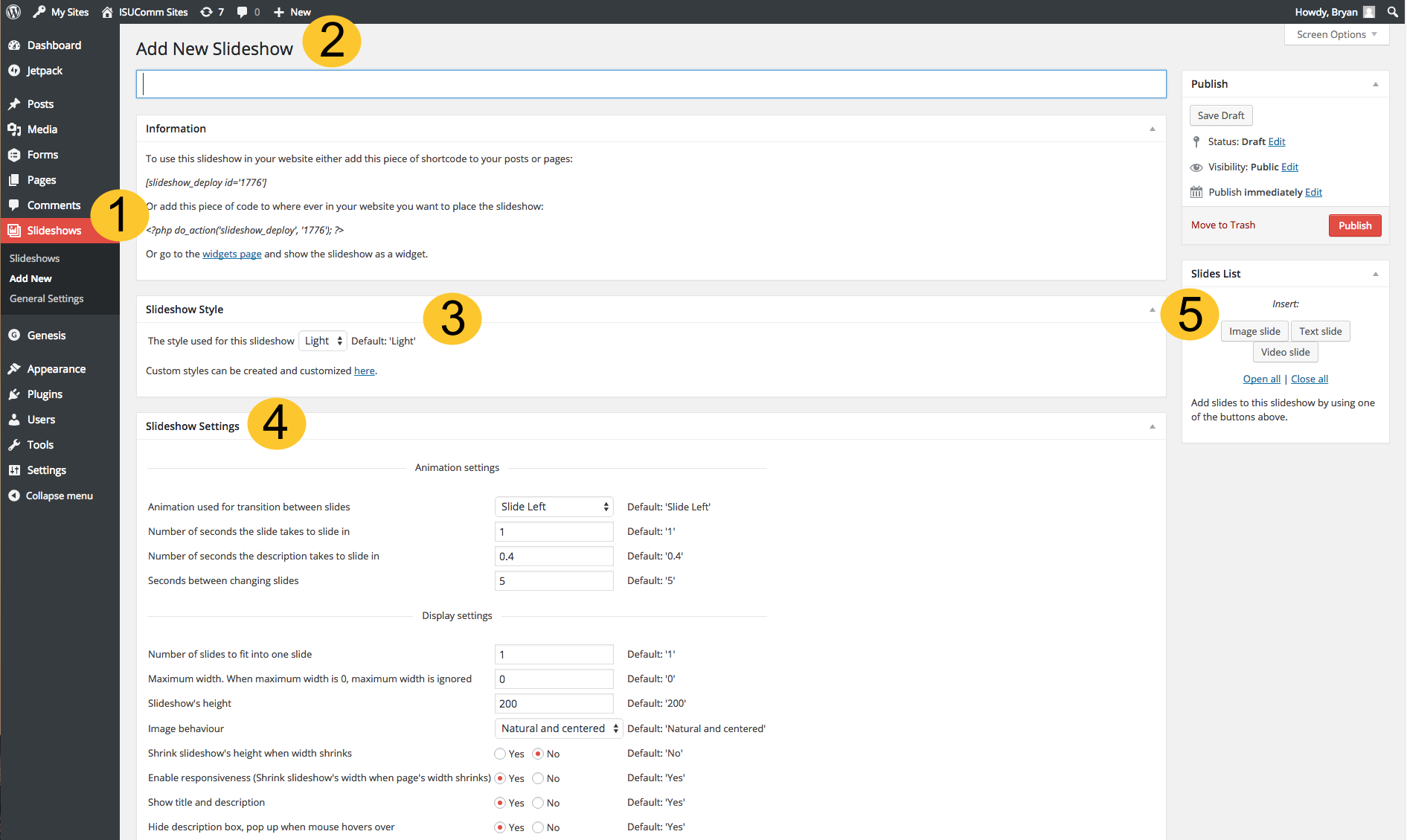 #1 – Click "Slideshows" under the Dashboard menu, then click "Add New". This will open a form for creating a new slideshow.
#2 – Type in a title for the New Slideshow. This can be as descriptive or as brief as you choose.
#3 – Choose a Slideshow style. There are two options, "light" and "dark". Think of these like the difference between bold or regular text.  You can also customize this setting.
#4 – Adjust the Slideshow Settings so that the animations and timing between slide transitions are specific to your preferences.
#5 – Choose the type of slide to insert within your slideshow. Your slideshow can be populated with image, text, and video items within your media library.
#Note – There are additional options at the bottom of this form, which allow you to set different ways for readers and viewers to interact with your slideshow.
How Do I Use My New Slideshow?

#1 – Click "Publish" to make your slideshow available.
#2 – Copy and Paste the Shortcode [slideshow_deploy id=' '] in a Post or Page. Once you have published your slideshow, you can copy and paste its unique id number within any post or page.