Welcome! In this article you will learn how to request a course site in our ISUComm Courses LMS (Moodle).
Step 1: Find the Link
 On the ISUComm Courses page (
courses.isucomm.iastate.edu
), find the "Course Requests" link that is located under "Resources for Instructors"in the bottom section of the page (near the middle).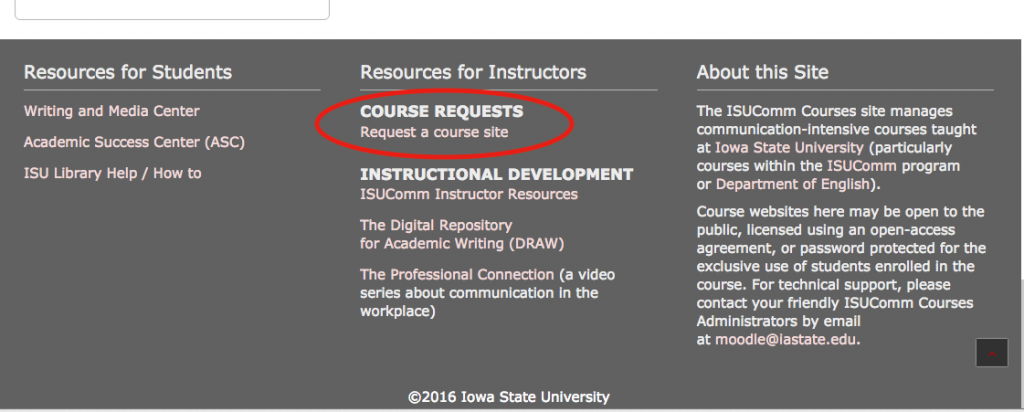 ---
Step 2: Provide Information
After clicking the link, you will be taken to a Course Request form. Fill out all required fields so that we know how to set up your new course page.
---
Step 3: Finish
 After completing the Course Request form, select "Request a course" at the bottom left side of the page.
---
Step 4: Processing
 After awhile, you will receive an email confirmation from moodle@iastate.edu with a link for your new course and further instructions.
---
Step 5: Customize your Course
Click on the link provided in the email and log in to ISUComm Courses to begin setting up your course. If you need help or have concerns, let us know!
---
For Support
If you encounter difficulty during any part of these tasks, please e-mail us at olt@iastate.edu for assistance, or stop by 306 Ross during our scheduled support hours.
If you cannot see the images in this documentation, click here.