Welcome! In this tutorial, you will learn how to create a poll. Posting a poll can be a quick and easy way to review student opinions. A choice question acts as a poll. You can post any question and provide your own answers.
Step 1:
On the weekly outline, pick the relevant date that corresponds with the question. Click the "Add an activity or resource" bar, and select the "Choice" option.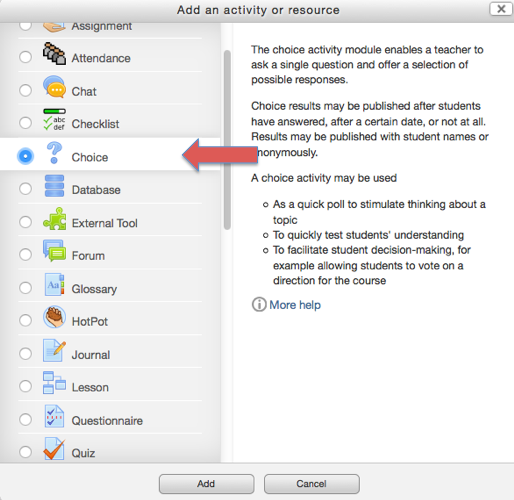 Then you will be taken to a new screen where you will be able to specify the details. First, enter a "Choice name" in the required field and post the question in "Introduction text." Then choose if there is a limit to the number of responses each option can receive.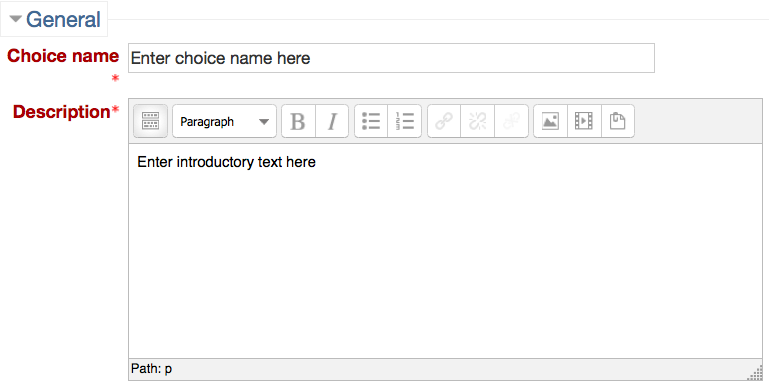 ---
Step 4:
Miscellaneous Settings – This section allows you to choose between the display modes, publishing results, privacy settings, etc.
Common Module Settings – Select whether group mode is allowed and enter an ID number if relevant. When creating a poll question, you will likely leave this section blank.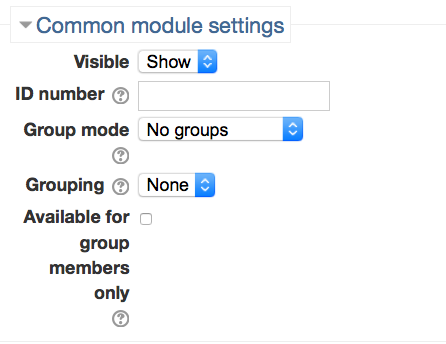 ---
Step 5:
Click "Save and display."
---
---
For Support
If you encounter difficulty during any part of these tasks, please e-mail us at olt@iastate.edu for assistance, or stop by 306 Ross during our scheduled support hours.
If you cannot see the images in this documentation, click here.