Welcome! This tutorial guides you to add a page to your course.
Step 1:
First,

Click "Turn editing on" at the top of the course site.

Then,
Click on "Add an activity or resource" button.

 Next,
Select "Page" to add a new page.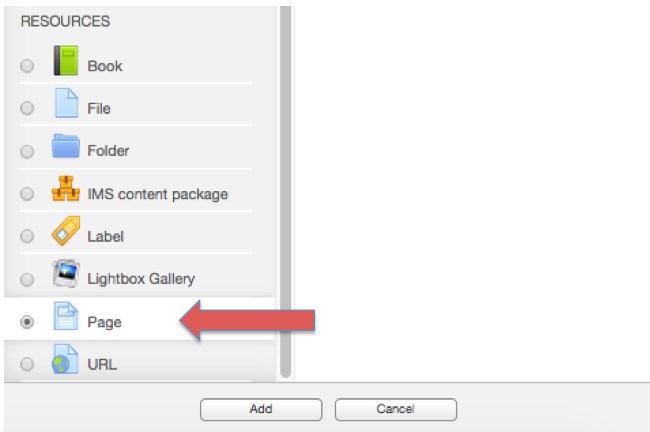 ---
Step 2:
Fill out information to create "Page".
Name: Type a title of the page
Description: Type brief description on Page
Display description on course page: Select the checkbox to display description on course main page.

---
Step 3:
In Page content, compose content you want to display on the Page.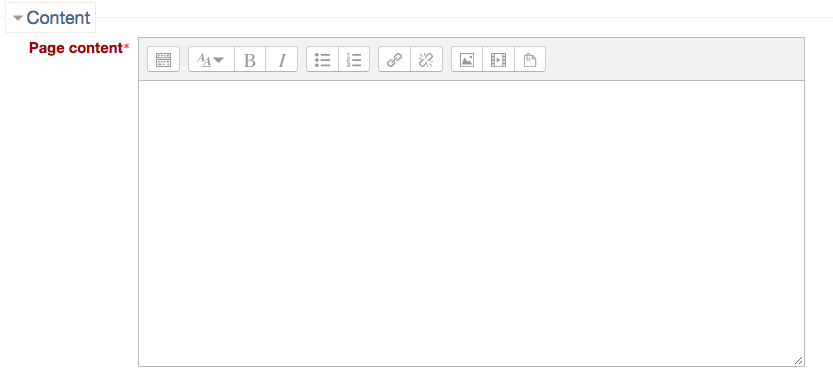 ---
Step 4:
You can adjust the appearance of Page display by setting width and heights as shown in Appearance set up.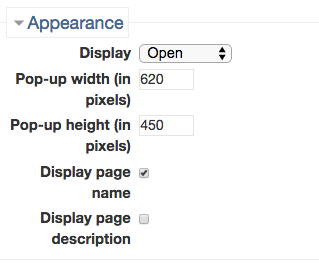 ---
Step 5:
You can display the page for different groups by setting grouping students in your class in Common module settings.

---
---
For Support
If you encounter difficulty during any part of these tasks, please e-mail us at olt@iastate.edu for assistance, or stop by 306 Ross during our scheduled support hours.
If you cannot see the images in this documentation, click here.