Canvas includes a variety of tools to help you import content into your course. You should follow these steps to import official templates for ISUComm Foundation courses. Doing this each semester will ensure you have the most current content for teaching English 150 and 250.
Step 1: Login and find your course shell
Login to Canvas using your NetID and password.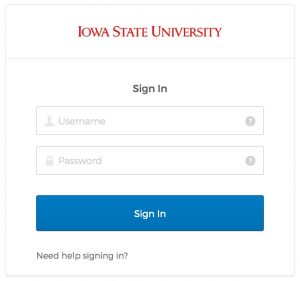 Then, select the appropriate course from your list of courses. If you need a new course shell, follow the instructions on requesting a new course shell.
---
Step 2: Go to import from commons
Select "Import from Commons" in the menu on the top right side of the page.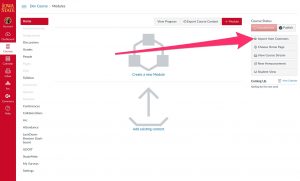 ---
Step 3: Find correct template
Use the search bar to find the template for the appropriate course and semester.
*If the course template does not appear after the search and you have never downloaded a template for 150 and 250, you may need to be added to the ISUComm Foundations Group on Canvas. Email olt@iastate.edu to be added to the group.
---
Step 4: Select course shell for import
IMPORTANT: This step will import the template into the course you select, and it will overwrite the content and settings.
DO NOT SELECT "ALL!"
Be sure to select the right course so that you do not overwrite the wrong course.
In the menu on the top right, check the appropriate course shell. Double check to make sure you have selected the right course. Then select "Import into Course."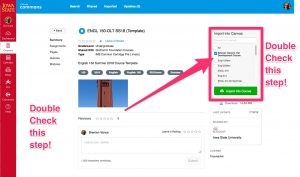 ---
---
For Support
If you encounter difficulty during any part of these tasks, please e-mail us at olt@iastate.edu for assistance, or stop by 306 Ross during our scheduled support hours.
If you cannot see the images in this documentation, click here.