Welcome! In this tutorial you will be shown how to place links to your Moodle course sites onto your Blackboard homepage.
Step 1
After logging in to your Blackboard account, click on the gear in the in the upper-righthand corner of the "My courses" box. (The gear will appear when the cursor is hovered over the area.)

This will take you to the "Personalize: My Courses" page.
Step 2
Scroll down to the "Edit List of Courses on Other Systems" section and in the "Course 1 Name" field enter the desired name of the course (you might follow Blackboard course naming conventions). Then add the URL of the course site in question. For the URL you will want to log into your Moodle, go to the actual course site you want to link to and copy that URL from the course site to paste into the field pictured below. Then click "Submit in the bottom right corner.

Step 3
The Moodle course will now be filed on your "My courses" page.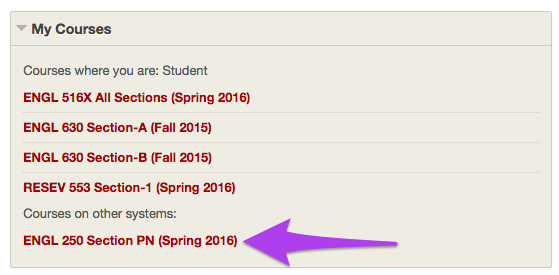 When you click on it you will be taken to the Moodle login page. Unfortunately, you will have to re-enter your Net ID and password, but will then be directed straight to the course site.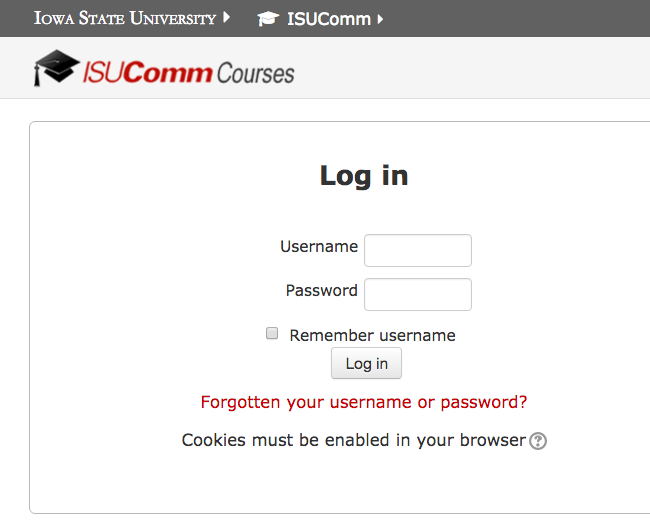 For Support
If you encounter difficulty during any part of these tasks, please e-mail us at moodle@iastate.edufor assistance, or stop by 306 Ross during our scheduled support hours.
If you cannot see the images in this documentation, click here.