Welcome! In this tutorial, you will learn how to dock and undock blocks.
Step 1. Dock the blocks.
1. In the navigation bars, click on 'Move this to the dock" icon.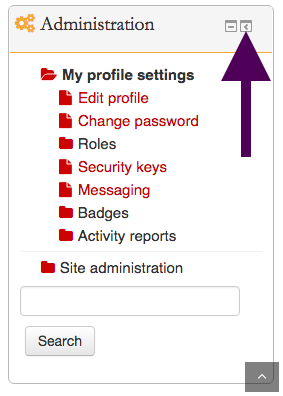 2. The block is located in the margin of the course page.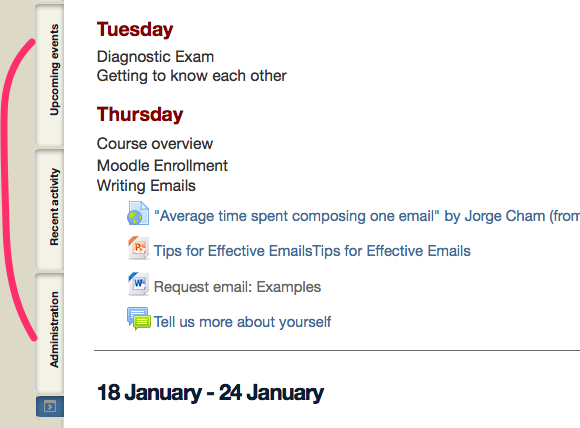 Step 2. Undock the blocks.
1. click on "Undock this block" icon.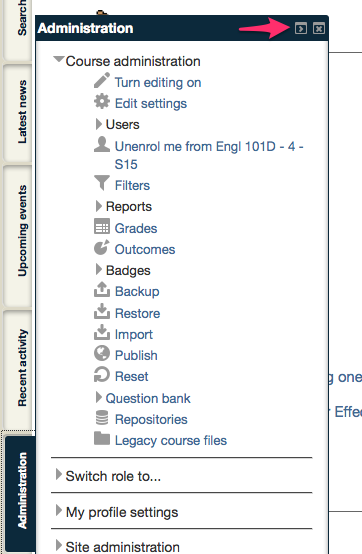 2. Click on"Undock all" icon to undock all blocks at once.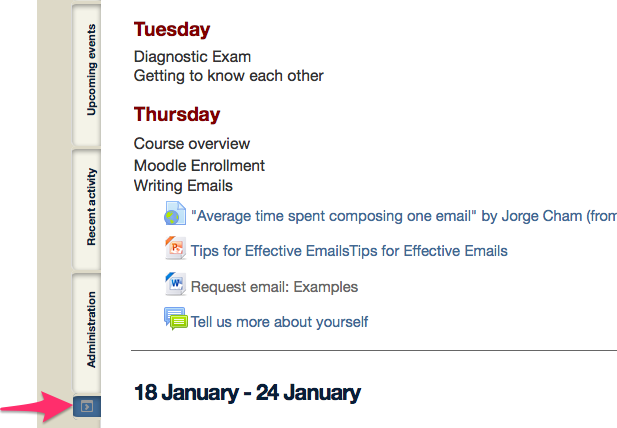 Step 3. Delete the blocks.
You can delete the block which is unnecessary.
1. Click on the gear and a drop down menu will display.
2. In the drop down menu, click on "Delete Recent activity block."

For Support
If you encounter difficulty during any part of these tasks, please e-mail us at moodle@iastate.edu for assistance, or stop by 306 Ross during our scheduled support hours.
If you cannot see the images in this documentation, click here.