Welcome! In this tutorial, you will learn how to add a label to your course page.
Step 1:
After logging into your ISUComm course, click the "Add an activity or resource" button on the week you want the label to appear. Scroll down and select Label.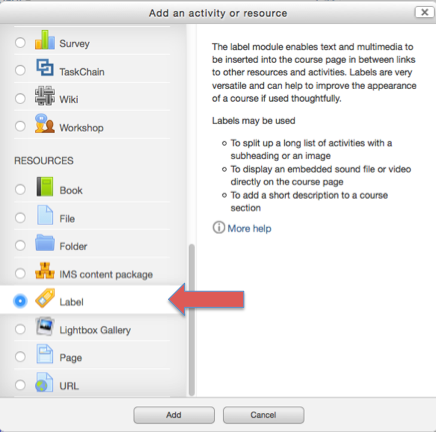 ---
Step 2:
You will be taken to the Editing label screen. Here you can add text to your label in the Label text field.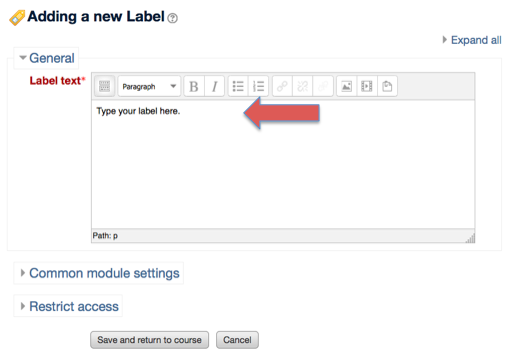 ---
Step 3:
Scroll down to save your label by clicking "Save and return to course."
Note: Your label will default to a location at the bottom of the week or topic section that you selected. You can move the label to a desired location on the course page. To do so, click on the move button and drag your label to the appropriate location.
---
For Support
If you encounter difficulty during any part of these tasks, please e-mail us at olt@iastate.edu for assistance, or stop by 306 Ross during our scheduled support hours.
If you cannot see the images in this documentation, click here.