Welcome! In this tutorial you will learn the basic steps for adding an "Assignment" to your Moodle course page.
Step 1
Turn editing on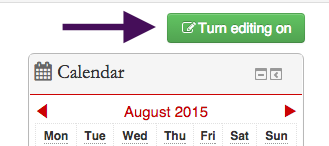 Step 2
Click on "Add an activity or resource" at the bottom of the block you want to add an assignment to.

Step 3
Select "Assignment" and click on "Add".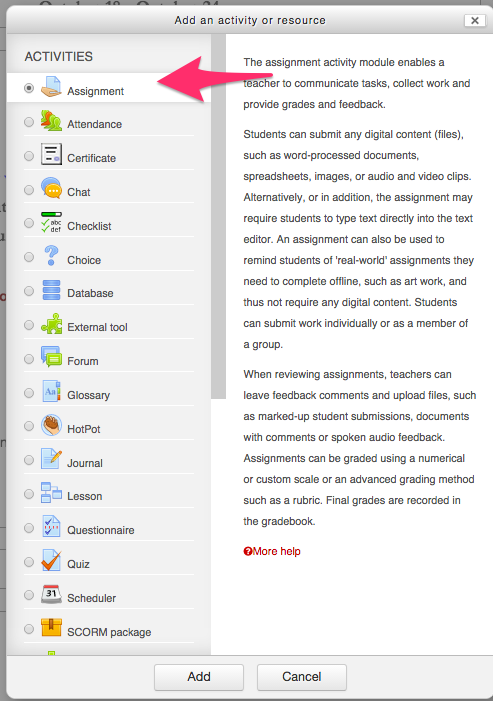 Step 4
A name must be provided for the assignment, and a description can be added if desired.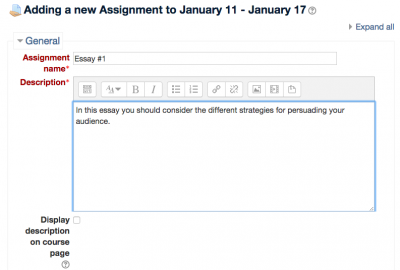 Step 5
Set the "Availability" and assignment "Submission type" and click on "Save and return to course" at the bottom of the page.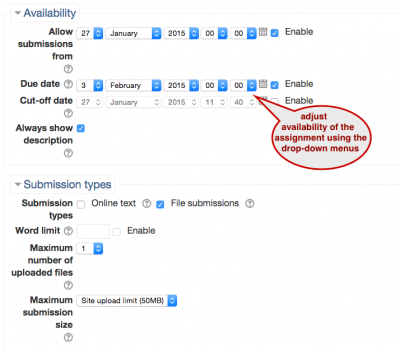 Under "Feedback types" you can choose the type of feedback you want to give. Instructors often upload feedback files, but they also often like to leave some quick comments that students can see on the Moodle itself when they go to download the document with comments on it. To do this, make sure "Feedback comments" is checked.

For Support
If you encounter difficulty during any part of these tasks, please e-mail us at moodle@iastate.edu for assistance, or stop by 306 Ross during our scheduled support hours.
If you cannot see the images in this documentation, click here.